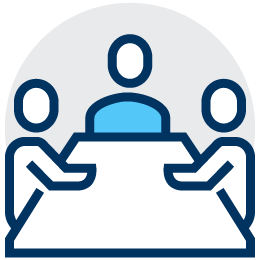 Innovation, teamwork and enjoying your time at the office is our key to success and we practice it in everything we do. With substantial resources at our fingertips such as innovative workspaces and technology – not to mention a collection of diverse and smart minds – our unique collaborations are both stimulating and highly effective. We are leaders in our industry because we are creative, out-of-the-box thinkers but most importantly we take time to share smiles, laughs and high fives as we make our way through the work week. If this sounds like something you are interested in – join us in our fast paced family oriented growing company.
Senior Technician
Job Opportunity: Experienced Intercom, Access Control, and CCTV Senior Technician
We are currently looking for an experienced and highly skilled individual to join our team as an Intercom, Access Control, and CCTV Senior Technician. This role is crucial in troubleshooting and carrying out installations for intercoms, access control, and CCTV systems. As a Senior Technician, you will be responsible for maintaining the overall quality of service and installations, leading and mentoring technical staff as needed, and ensuring warranty work is efficiently performed.
Key Requirements:
To be considered for this role, the following requirements must be met:
Extensive experience in troubleshooting and installing intercoms, access control, and CCTV systems
Ability to lead and mentor technical staff when necessary
Attention to detail and the ability to maintain precise site review records, conduct warranty work and quality assurance for new installations
Computer system knowledge and programming experience is highly advantageous
Possession of basic tools, with specialized equipment provided by the company
Capable of conducting site surveys for replacement systems
Maintains timely service reports and work write-ups for delivery to administration
Company vehicle will be provided
Salary will be based on experience
Joining our dynamic team will provide you with the opportunity to contribute to our commitment to delivering the highest level of quality and professionalism in our services. If you meet the requirements and are seeking a challenging yet rewarding opportunity, we encourage you to apply by sending your detailed resume highlighting your relevant experience.
We look forward to reviewing your application and potentially welcoming you to our team.
Fax or Email Resume to
Position: Technician
Fax#: 604 732 4727
Email: jobs@vandelta.com
*Note: Only shortlisted candidates will be contacted for further steps in the hiring process.
Sales Representative
Job Ad: Sales Closer – Join Our Winning Team
Are you a highly skilled and motivated sales professional? We are looking for a talented individual who can close deals and surpass customer expectations. If you have a track record of success in sales and possess exceptional time management skills, we want to hear from you!
Responsibilities:
Utilize your closing skills to seal the deal and meet sales targets
Prioritize sales calls to maximize efficiency and effectiveness
Exceed customer expectations through superior service and product knowledge
Maintain accurate records of sales activities and customer interactions
Requirements:
Proven track record in generating sales and closing deals
Excellent time management skills with the ability to prioritize tasks effectively
Must have reliable transportation for client visits
Travel expenses will be covered by the company
Strong communication and interpersonal skills
Comfortable working in a fast-paced, target-driven environment
We offer a competitive base salary along with a commission-based pay structure, providing the potential for unlimited earnings. Join our winning team and take your sales career to new heights!
Fax or Email Resume to
To apply, please submit your resume and a brief cover letter highlighting your sales achievements to:
Position: Sales Representative
Fax#: 604 732 4727
Email: jobs@vandelta.com
*Note: Only shortlisted candidates will be contacted for further steps in the hiring process.
Thank you for your very quick response. Your service department has already contacted me and we have set up a service call for this afternoon.
Very good and efficient response time!
— Kathleen Sun
Manager, Capilano Heights Restaurant Co. Ltd.
Have an enterphone / intercom, access control / key fob or CCTV video surveillance project you're ready to get started on? Get in touch with us to get started!
VDC-VANDELTA services the following communities: Vancouver, North Vancouver, West Vancouver, Burnaby, Coquitlam, Port Moody, Port Coquitlam, Pitt Meadows, Maple Ridge, New Westminster, Richmond, Ladner, Delta, Tsawwassen, Surrey, White Rock, Cloverdale, Langley, Squamish, Fort Langley, Abbotsford, Hope, Chilliwack, Harrison, Mission & Gibsons